People who have never stayed at a bed and breakfast may ask themselves why they should consider it.  Sure, there are motels out there and on occasion I find myself in one of them.  Motels are especially convenient when you just need a place to sleep for the night.  But, sometimes you want an experience that wraps you in the heart of the community and that is when a bed and breakfast shines.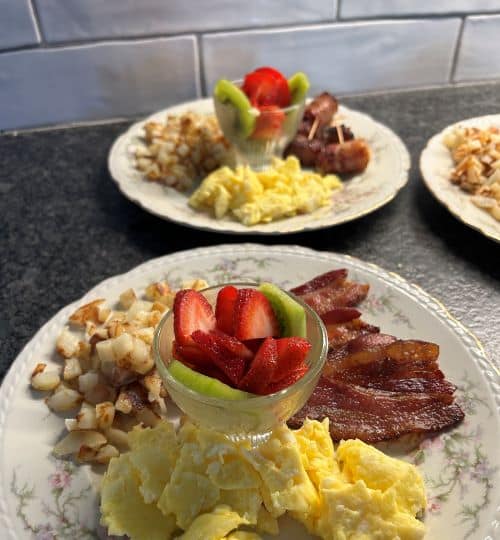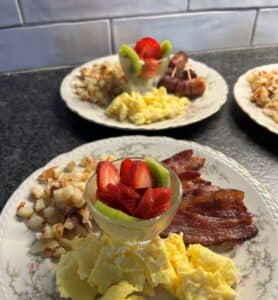 A bed and breakfast allows you to become part of what is happening within the home, the gardens, and the community.  Guests always have the option of relaxing in their unique private room or joining with others in communal spaces. Like many bed and breakfasts, the Banks Bed and Breakfast provides outdoor areas, porch spaces, a library, dining room, and our entry garden room. Refreshments are often available for your pleasure and vary with the season.  Most importantly, breakfast is always an experience in itself with a blend of sweet and savory delights that promote a rich experience for your taste buds.
Garner https://downtowngarner.com/ has a variety of events that make visiting this small town interesting. Our town bed and breakfast locates you within walking distance of a coffee shop, a distillery, wine, a plant shop and a bakery. A slightly longer stroll can take you to the History Museum garner_area_historical_society.org  where you can learn about the town and how it came to be.  Leave our house and walk to the right on Garner Road a half mile and you will find the Garner Performing Arts Center (GPAC) garnerperformingartscenter.com . GPAC, located in the renovated former Garner High School, has great performances and a small art gallery where you can find original artwork for sale. Be sure to check the schedule before you arrive to secure any tickets needed ahead of time, or ask us when you make your reservation.  Head to the left on Garner Road and you will quickly find a Garner Recreational Park https://www.garnernc.gov/departments/parks-recreation-and-cultural-resources/parks-facilities/parks/garner-recreational-park for picnics, play, and relaxation.  Follow the driveway by the picnic shelter to the bottom of the hill and you will find a nature trail https://www.garnernc.gov/departments/parks-recreation-and-cultural-resources/parks-facilities/walking-trails with over two miles of trail that leads you through the woods on winding pathways.  If shopping is your pleasure the White Oak Shopping Center is two miles away and provides a multitude of options and several restaurants.
Garner's great location is also very convenient with about a ten minute drive to downtown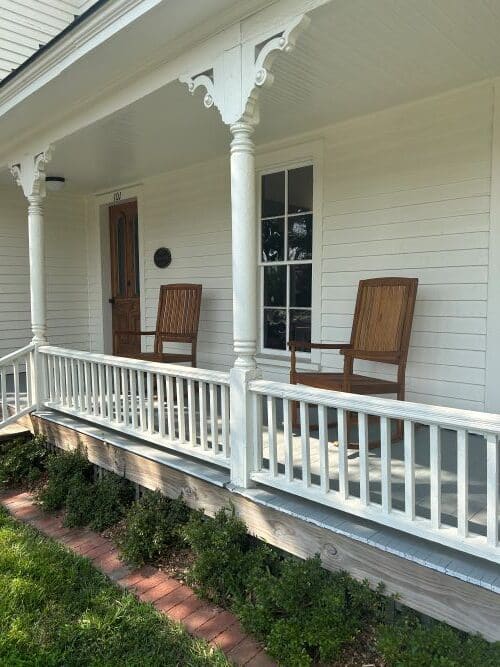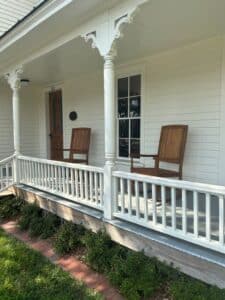 Raleigh https://downtownraleigh.org/events/calendar.  Coastal Credit Union Music Park and Red Hat Amphitheater are each about 5 miles away for major concert events.  You can easily access all Raleigh has to offer while also supporting our local community.  Garner provides the best of both worlds with small town charm, excellent amenities, and easy access to Raleigh. So, take a break from the motel life and come experience a more casual stay at Banks Bed and Breakfast, https://www.banksbnb.com
Looking forward to seeing you!
Mary